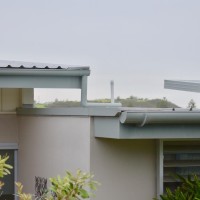 We Cover the Greater Sydney Area
We are a 100% Australian owned and operated company providing roofing and roof safety services covering the Greater Sydney area - from the Sutherland Shire to the Northern Beaches, the Eastern Suburbs to the North West and Hills district. Our team live in, and know these areas - our local knowledge is critical to weatherproofing and finding suitable solutions to your roofing and repair needs.
We specialize in every aspect of roof work, no job is too small. We are fully insured and WHS compliant.
Your roof keeps you safe, whether on an office, factory or your home. When that safety is disturbed by roof leaks or damage, we understand you want it diagnosed and repaired properly the first time!
Your roof doesn't just keep you safe, it also significantly affects the overall look and value of a building.
Strata and Property Managers all over Sydney trust us and our services to care for their valuable property assets.
Call or email us today for an appointment.

Working Safely is Everyone's Responsibility
We have made the SafeWork NSW "Safety Starts with You" promise.
Why? Safety has to be a commitment by everyone involved. Only when we all take responsibility for working safely, will we reduce the amount the falls that have such a devastating effect on the individual, on families, and the community. 
We are absolutely committed to working safely. 
Are you fully Insured?
We have full Workers Compensation Insurance and Public Liability Insurance to $20 Million.
Our team comprises of experienced Licensed Metal Roof plumbers, Carpenters, a Structural Engineer, Roof tiling specialists, Storm water plumbers, and a host of other trade skills and qualifications to cover any roofing/water issue you may have. (However, we do not do Slate roofs)
We take great pride not only in the craftsmanship of our work, but in filling the particular needs of each of our clients. We use only the highest quality materials that we have tried and tested over the years. We wont risk our reputation and waste time using inferior materials and methods!