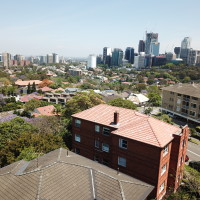 Strata and Real Estate Property Managers


BLU Roofing Co specialize in providing a fast, reliable, efficient service that requires minimal imput from the strata or property manager. We appreciate the position you are in as 'the meat in the sandwich' and our goal is for the professionalism of our service to reflect positively back on you. As specialist roofers, we take on those 'its been leaking forever' and 'everyone has tried to fix it' jobs. Why? If it's done correctly the first time, which may cost just a little more initially, it will save time and money in the long term. Lets do it right.
We service properties across the entire Sydney Metropolitan area. See examples of our work here.
Contact & Quote
To contact us simply click the online 'Request A Quote' button below - or give us a call on 02 8234 8871 or 0433 773 774. If necessary, we can liaise with your on-site contact to discuss and assess the specific issues of the work required. Our turn around for quotes is less than 7 working days, but we can assist you faster in an emergency. The written quote can then be sent to you by email or post. For Roof repairs in Sydney - always call the BLU Roofing Co.
So Easy
Once you have approved our quote, and have provided us with a written work order, we will carry out the works as soon as possible and meet your schedule. If written notice is required for residents, this can be provided upon request.
Our Service Includes:
Risk Assessments and SWMS (Safe Work Method Statements) for each site we attend

Quotes on defects found

Roof diagrams for defect location

Before and After Digital photos of defects and repairs

Drone inspections with 4K image quality

Roof Safety systems are a speciality (Anchor Points & Ladder Brackets)

Roof Condition reports and Drone Inspections

Free reminder service for maintenance items

Reminder Service
A free reminder service is also available to help our clients manage their programmed maintenance requirements. When our work is complete, we can recommend a maintenance cycle to suit your property.
Safety Commitment
The BLU Roofing Co takes safety very seriously. For our tradespeople and anyone else who may enter our working environment. All our tradespeople are WHS compliant, having received training which includes WorkCover Induction and Working at Heights certification. We comply to all the requirements in the WorkCover act and our tradespeople are equipped with all the personal protective equipment (PPE) necessary to safely carry out all aspects of our work. A Risk Assessment is performed at the commencement of each visit to each site.
We have made the NSW SafeWork "Safety Starts with You" promise.
Regular documented internal safety checks on our equipment, work practices and site inspections are undertaken to maintain the highest standards of safety.
We are fully insured for Workers Compensation and Public Liability ($20 million) and these Certificates of Currency documents are available on request, click here.
Information about our procedures, many WHS policies and Safety Management Plan are available on request.