Roof Safety Systems
---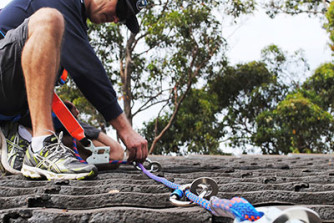 Our energy absorbing Anchor Points for Tile roofs cover 360degree access and do not make any holes in the tiles!
Our stainless steel 360degree anchors absorb energy for ultimate safety and have a minimal impact on the aesthetics of a roof.
---
We are certified installers of Anchor Points for Tiled and Metal Roofs on Strata, Commercial, Industrial and Residential properties. Our anchors are innovatively designed to absorb energy, reducing the risk of injury or damage to your property. Our anchor points provide 360 degree access, reducing the amount of anchors for a low visual impact so they wont detract from the appearance of the roof or building - but are still rated to withstand 15kN. (AS/NZS1891.4).
Why Should you install a Safe Roof Access System?
Surprisingly, most roofs in NSW are non-compliant to current WHS legislation. The law clearly states we need to provide all workers with a 'Safe Work Environment'. Is a roof a safe work environment? Hardly! The absolute minimum is to install sufficient anchor points to provide fall arrest. The installation of a Safe Roof Access System ensures that from the moment the tradesman leaves the ground and starts climbing the ladder, until the moment he steps off the ladder at the completion of the work he is protected from falling and injuring himself.
To view your responsibilities as a Body Corporation of a Strata property, click here for a excerpt from the legislation.
What will the Anchor Points look like?
Gone are the days when we had to drill through tiles or install large, unsightly anchor points. Most modern anchor points are energy absorbing, small, quick to install and do no damage to your roof (Not even cutting through the sarking! See example below). The cost of supplying and installing anchors has dropped dramatically. This makes it makes easier to budget for, and brings your roof into WHS compliance.
Anchor Installation example on a Tiled roof: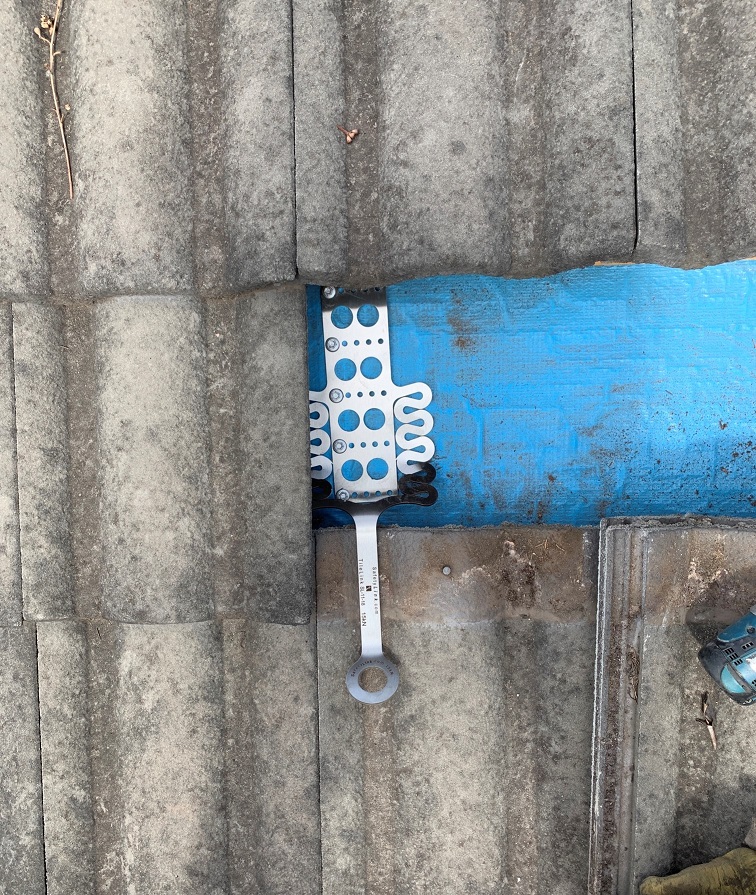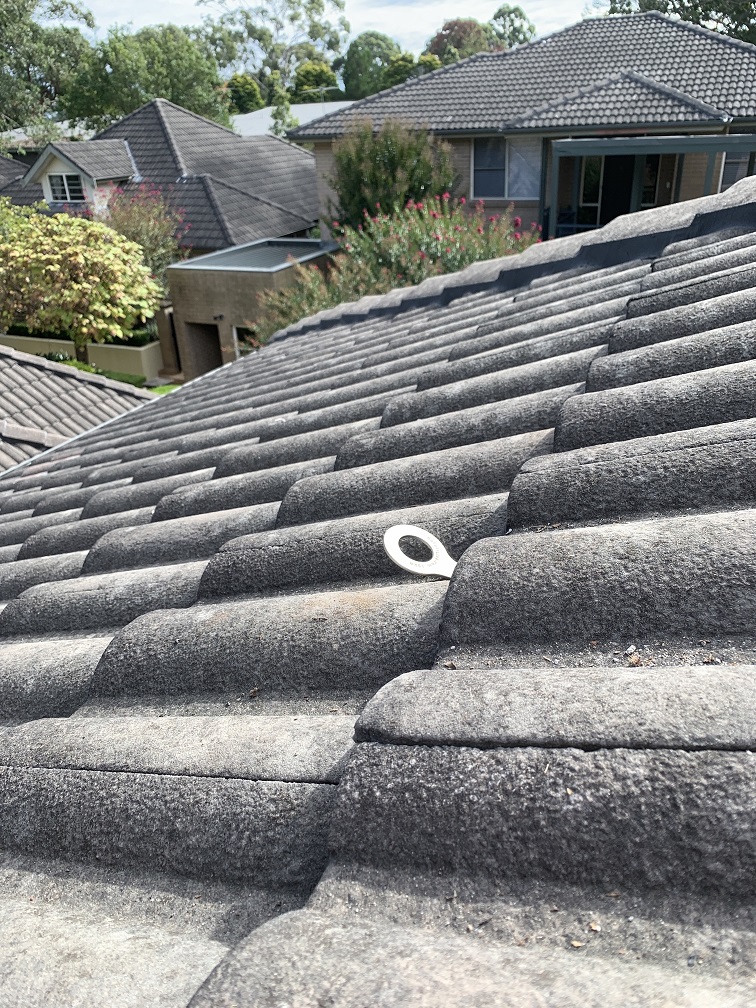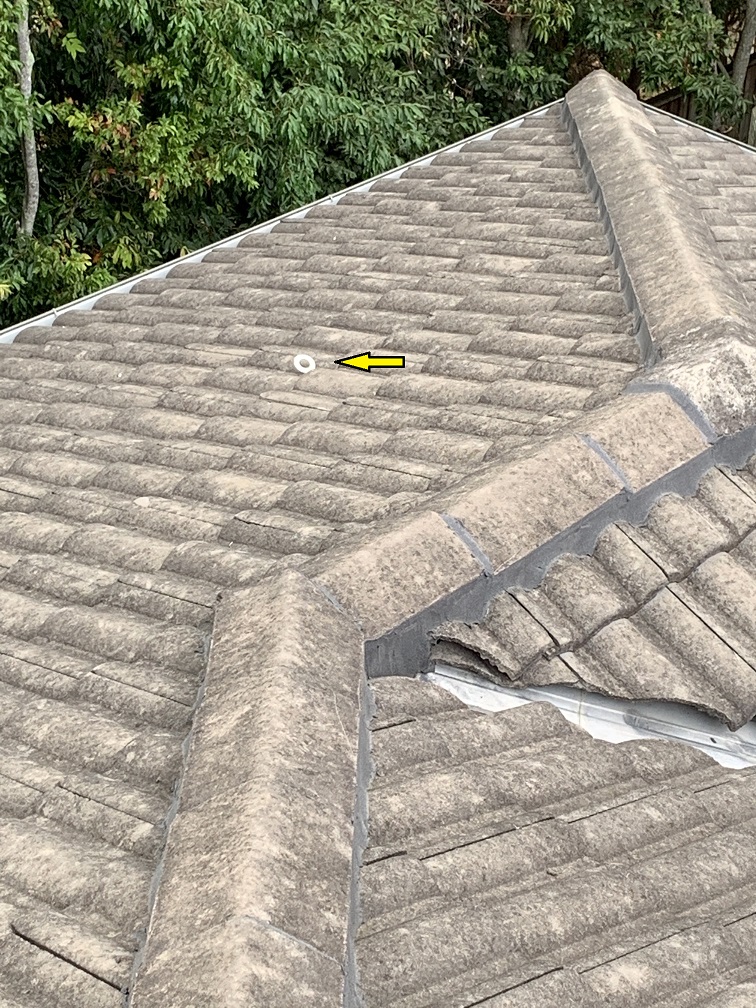 We have made the NSW SafeWork "Safety Starts with You" promise.

Safety Installation Gallery